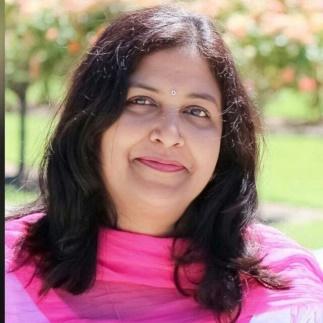 Dr. Alpana Agarwal
Welcome to the portal of Electronics & Communication Engineering Department (ECED). It is my honor and great pleasure to introduce the department, which is one of the leading departments of TIET established in 1975. Since then, it has been widely recognized for its excellent research and teaching capabilities. We have two strong undergraduate programs B.E. in Electronics and Communication Engineering, B.E. Electronics and Computer Engineering, a B.E. – MBA dual degree program in Electronics and Communication Engineering. At the postgraduate level, we offer M. Tech. in VLSI Design and M.E. in Electronics and Communication, and PhD degrees.
Our aim is to educate the brilliant youth towards world-class education and to enable them to contribute to the development of our society. The responsibilities and dedications of our teachers lead the ECE Department towards an outstanding learning environment, where the state-of-the-art laboratories, libraries, access to knowledge resources, extracurricular activities all are present.
Our department offers science-based engineering curriculum. The primary focus of our curriculum is to impart technical know-how to students, promote their problem solving skills and innovation of new technologies. Department offers large number of optional courses for providing wide spectrum of options to the students to pursue their interest. The department has strong industry and government research organisations connect to abreast the students with the new scientific and technological developments. Undergraduate students are also encouraged to undertake various research projects.
A very friendly and congenial atmosphere exists for fostering a friendly and healthy teacher-student relationship. The students are encouraged to compete in today's research and job premises. The curricula of our department are regularly updated to accommodate the latest developments and breakthroughs in various fields of Electronics & Communication Engineering, and make our graduates able to accept the emerging challenges in the research as well as industrial premises. Notably the graduates of this Department have long been engaged in the profession with reputation around the globe.
The department maintains active research groups for carrying out collaborative and interdisciplinary research. We have state of the art research facilities to support our academic programs and research. The department has following major thrust area: RF Systems and MEMS, Wireless Communication, Optical Communication, Signal Processing, VLSI Devices, Circuit and Systems. Funding for research (approximately 5 crores during last five years) help us to maintain and modernise our research infrastructure.
This website provides an overview of the academic programs, research activities of our department, research facilities, profiles of faculty members, and details of student activities. We hope that whether you are a prospective undergraduate or graduate student, or work in industry, or another university, or a visitor, you will find this website to be informative.
If you have further questions after browsing this website, please do not hesitate to contact us. You may also correspond with individual faculty members, or contact them by email, using the addresses shown on the faculty pages.
Our department looks forward to contribute in solving the technological challenges of the society with active participation from all sections of the society.
Thank you for visiting us.
Dr. Alpana Agarwal
Professor & Head
Department of Electronics & Communication Engineering (ECED)
Thapar Institute of Engineering & Technology, Patiala – 147004
PUNJAB, INDIA